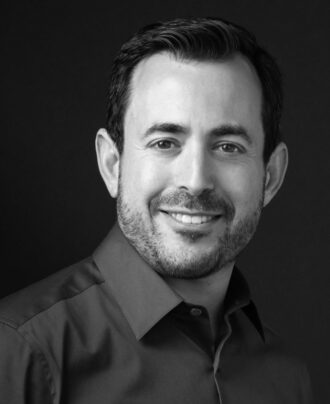 PRESIDENT,
CEO & FOUnder
Arik is the President, CEO and founder of Breakwater Strategy (BWS), a boutique strategic communications firm specializing in helping clients navigate the complex conversations of today's turbulent environment.
An experienced strategic advisor, Arik partners with client's leadership teams and boards to solve critical business challenges and capitalize on emerging opportunities. That work includes developing and communicating compelling enterprise-level narratives, managing complex issues and crises, and building strong two-way relationships and coalitions with diverse stakeholders.
Formerly, Arik was an Executive Managing Director and a member of the founding team at The Glover Park Group (GPG). Arik's clients included some of the world's largest and most dynamic businesses as they undergo periods of historic change in their industries, markets and regulatory environments. Past and current clients include Disney, Anheuser-Busch, USAA, Verizon, Ford Motor Company, UnitedHealthcare and 21st Century Fox.
Over the course of a his nearly twenty years of professional experience, Arik has helped dozens of clients secure key business objectives, including landmark legislative and regulatory outcomes, successful navigation of potentially damaging crises, and measurable improvements to reputation among consumers, opinion leaders, investors and employees.
In addition to his client-facing responsibilities, as President and CEO, Arik is responsible for developing the firm's growth strategy with a focus on innovation, new business partnerships, knowledge management, and continuous improvement of client service.
Prior to founding Breakwater, Arik worked on domestic and international political campaigns, including the Gore-Lieberman campaign and Prime Minister Ehud Barak's 2001 campaign in Israel. Arik holds a BA in History and Political Science from Tel Aviv University. Arik serves on the board of the Institute for Constitutional Advocacy and Protection at Georgetown University. He lives in Washington, D.C. with his wife, Victoria, and three children.