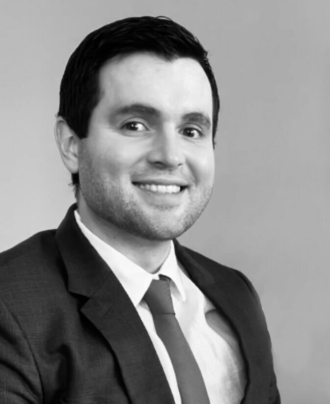 Director

Shea Agnew joined Breakwater Strategy after spending four years in Suva, Fiji, where he helped lead communications for the Fijian government. As speechwriter to the Prime Minister and advisor to the Attorney-General and Minister for Economy, he projected the voice of Fiji and other Small Island Developing States on the global stage, amplifying the stories of the world's most climate-vulnerable populations.
Of note, Shea's portfolio includes remarks at the United Nations General Assembly, the UNFCCC Conference of Parties climate summits (COP23, 24, and 25), World Bank Group Annual Meetings and Small States Forums, the Asian Development Bank Annual Meetings, the inaugural UN Habitat Assembly, the Commonwealth Heads of Government Meeting, the World Urban Forum, and the Pacific Islands Forum. His audiences have included some of the world's most influential figures –– various heads of state and government, royalty, secretaries-general, and major corporate leaders.
Shea's experience covers issues of immense geopolitical significance and complex intercultural sensitivity, from climate change to interfaith healing. He worked on the ground in the wake of the mosque shootings in Christchurch, New Zealand and Easter bombings in Colombo, Sri Lanka. He represented Fiji in the planning of its country exhibition at EXPO 2020 Dubai, and was a member of the Fijian delegation at landmark international climate negotiations in both Tuvalu and Spain.
His career in strategic communications began at Edelman, where he specialized in executive positioning, C-suite thought leadership, and corporate branding. He worked to publicize the creation of the Star in Frisco, the multi-billion-dollar headquarters and practice facility of the Dallas Cowboys, from groundbreaking to ribbon-cutting.
Shea majored in international studies and government at Centre College in Danville, Kentucky. While there, he studied marine biology in Culebra, Puerto Rico, Eastern culture in Beijing, China, and ancient history in Greece. He now splits his time between the United States and Rio de Janeiro, Brazil.